Society News
Created - 27.03.2023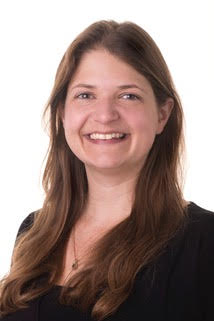 CEO Appointment
BSIR Council members recently interviewed a very competitive field of candidates for the role of BSIR CEO.
It is with great pleasure that I can announce the appointment of Mrs Nike Alesbury to this post.
Nike began working with us at the beginning of March and has already hit the ground running with great enthusiasm.
Nike has an excellent background in fundraising and charity leadership within medical education and research. Some of her previous roles include Director of External Relations, Communications and Marketing at St George's, University of London, and Head of Research Information and Engagement at Cancer Research UK (CRUK).
Nike will help us develop a clear vision and strategy to achieve our goals and objectives in the years to come.
Nike has met many of the Council and Committee members in person already and I'm sure many more will meet Nike and make her welcome at this year's ASM in Wales.
BSIR 2023 Annual Scientific Meeting
We're excited to be launching the BSIR 2023 Annual Scientific Meeting this week.
You may be aware that our delivery partner for the conference has changed this year, which means that you may notice some changes to our congress website and its associated services such as abstract submission, which is now available at www.bsirmeeting.org.
We are as committed as ever to providing the stimulating and engaging national conference that our UK community values so highly.
As such, BSIR is pleased to be working in partnership with the CIRSE Congress Innovation Research GmbH as the official professional congress organiser (PCO) to deliver this year's BSIR Annual Scientific Meeting.
Whilst retaining everything that you value at the conference, this partnership will enable us to simplify the workload for our Scientific Programme Committee and bring you added benefits, including an onsite app. and access to all content online for 12 weeks after the conference has taken place.
We value your feedback on how this partnership is working. If you would like to share any comments or questions, please email us at meeting@bsir.org.
Best wishes
Dr Phil Haslam
BSIR President
---