BSIR Council and Officers
The BSIR Council is the executive committee of the society responsible for developing the strategic direction for the society, ensuring financial viability, liaising with external societies and bodies e.g. NICE, and oversight of the work of each of the committees which undertake the core functions of the Society.
The day-to-day administration of the Society is provided by the BSIR Council Officers; the President, Vice President, Secretary and Treasurer with the assistance of the BSIR administrators.
BSIR Council Officers 2019 - 2021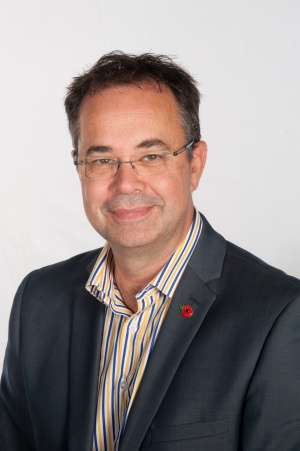 President: Dr Ian McCafferty
Dr Ian McCafferty works in Birmingham at one of the largest institutions in the UK, known as the University Hospital Birmingham. Additionally, he works at the Birmingham Women's & Children's Hospital, which is a stand-alone hospital dedicated to the care of Women & Children.
Dr Ian McCafferty has been involved with the BSIR in some capacity for many years and is passionate about teaching, education and the status of Interventional radiologists as clinicians with their own clinical team, including junior staff, nurses, radiographers and Clinic Nurse specialists.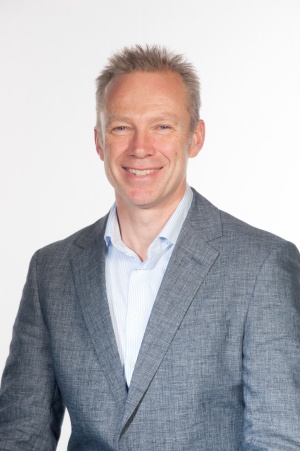 Vice-President: Dr Philip Haslam
Dr Phil Haslam trained in Newcastle qualifying in 1989, He then worked in Newcastle and Nottingham before returning to Newcastle to train in Radiology. He was Lecturer in Interventional Radiology at the College of Surgeons in Dublin then was appointed as a consultant interventional and uroradiologist in Newcastle in 1999.
He has a keen interest in uroradiology and interventional radiology with a wide experience of interventional and imaging techniques. He is the past chairman of the British Society of Urogenital Radiology, secretary of the British Society of Interventional Radiology, past secretary of Interventional Oncology UK and also runs an online independent review website for medical devices 'Which Medical Device'. His current areas of interest are prostatic artery embolisation, prostate MRI and tumour ablation techniques.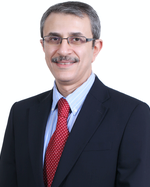 Secretary: Professor Mo Hamady
Professor Hamady joined Imperial College London in 2003 as Consultant and Senior Lecturer in clinical and interventional radiology. He was recently promoted to Professor of practice in Interventional Radiology and Image Guided Surgery at Imperial College-London.
His research interests include; aortic stent grafting and advanced embolisation techniques, robotic endovascular intervention and navigation, and virtual reality simulation training of endovascular skills.
He is currently working in collaboration with a multidisciplinary team on stroke prevention during Thoracic Endovascular Aortic Repair (TEVAR).
He has over 160 papers in peer-reviewed journals and 12 book chapters. He has given over 65 talks and keynote lectures in national and international scientific meetings in the last 5 years.
Professor Hamady has done the world-first robotic endovascular aortic intervention in 2008 and the world-first robotic fibroid embolisation in 2012 and UK first robotic prostate artery embolisation in 2017.
He served several prominent roles in scientific and education committees of national and international learned societies, including BSIR, Cardiovascular and Interventional Radiological Society of Europe and Pan Arab Interventional Radiological Society.

Treasurer: Dr Ram Kasthuri
Ram Kasthuri trained in Manchester and was appointed consultant Interventional Radiologist in Glasgow in 2007. He is a general interventional radiologist but has a particular interest in renal / vascular access and embolotherapy.
As a consultant, he has been active in research and contributed to numerous trials and studies around his areas of interest. This has resulted in a number of presentations and publications. He has also organised local and national courses in interventional radiology for radiology trainees (including the first BSIR advanced practice course in 2011 in Glasgow) as well as nurses and radiographers. He has served as the educational supervisor for IR in the west of Scotland for a number of years. He is also the current Clinical Lead for interventional radiology for Greater Glasgow and Clyde NHS.
He has been associated with the BSIR over many years, both as a junior member and since consultant appointment as a full member. In the past, he has served in the membership and rules sub committee of the BSIR (serving as chair in 2014) and has been the editor of the BSIR newsletter for 4 years until summer 2017.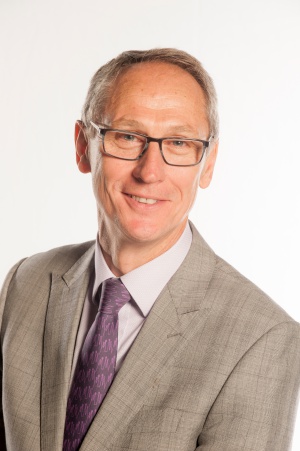 Past President (2017 - 2019): Dr Trevor Cleveland
After surgical training (FRCS 1990), Dr Trevor Cleveland was trained in Radiology in Sheffield and has been Senior Lecturer in Vascular Radiology University of Sheffield and Consultant Vascular Radiologist Sheffield Teaching Hospitals since 1995.
He was elected member of the Board of the Faculty RCR, member of the IR Sub-committee, and current member of the IR Committee, RCR.
He has been actively involved in teaching and training throughout his career, and is very proud to see the number of previous Fellows who are delivering and teaching outstanding practices in IR.
---
Guidance for Trustees
The Charity Commission has produced the following Guidance for Trustees.