BSIR IOUK 2021
REGISTRATION IS FREE TO BSIR AND IOUK MEMBERS
EXHIBITION AND SPONSORSHIP OPPRTUNITIES ARE AVAILABLE PLEASE CONTACT meeting@bsir.org
A RECORDING WILL BE AVAILABLE AFTER THE WEBINAR IN THE BSIR LEARNING ZONE . BSIR MEMBERS WILL NEED TO LOG IN WITH USERNAME AND PASSWORD TO VIEW.
LINK TO EVALUATION AND CPD AVAILABLE AFTER THE WEBINAR
Please register on tab above . This will take you to the BSIR webinar platform 'BIG MARKER'.
A confirmation of registration will be emailed to you . Remember to look in your inbox , spam or junk mail folder as it may land there . The BIG MARKER works best on Safari Chrome or Firefox ( avoid using Internet Explorer as it is no longer a supported platform) .
Any queries please email office@bsir.org
British Society of Interventional Radiology (BSIR)
63 Lincoln's Inn Fields
London WC2A 3JW
Tel: +44 (0)20 7406 5998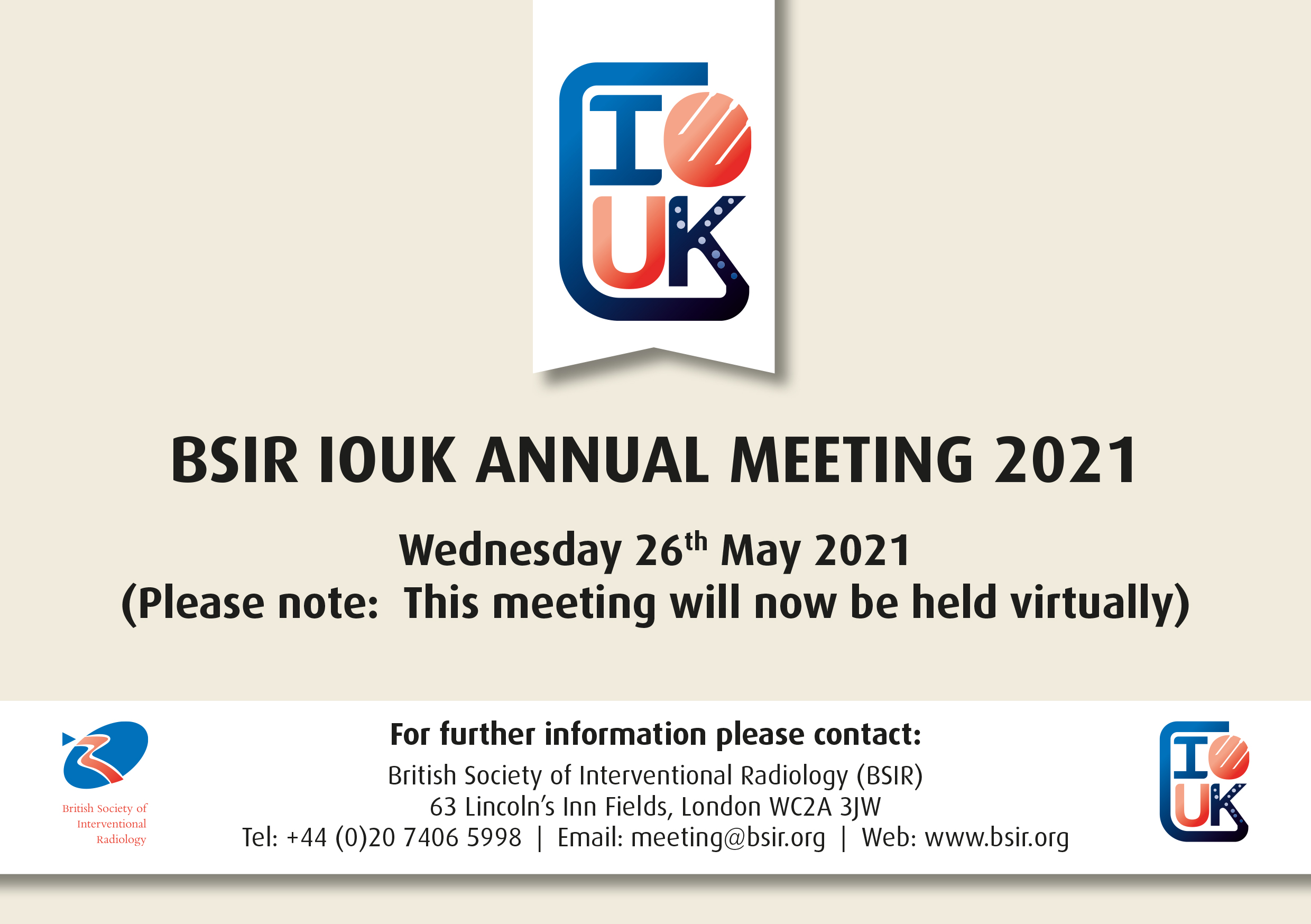 For further information please contact:
British Society of Interventional Radiology (BSIR)
63 Lincoln's Inn Fields, London WC2A 3JW
Tel: +44 (0)20 7406 5998 | Email: meeting@bsir.org | Web: www.bsir.org