Women and diversity in Interventional Radiology
Women and diversity in Interventional Radiology
A small group of us formed the Women in Interventional Radiology Group to try to understand the reasons behind the low numbers of consultants and trainees in our speciality. Since interventional radiology became a recognised medical subspecialty and even before this, there has never been huge numbers of women entering interventional radiology. The numbers of women in IR has always been between 9 and 11 %. As a specialty trying to cope with the ever-increasing need for our services and the large number of female doctors qualifying there is obviously a need to address the imbalance. If we look forward 10 years and do nothing, this could have devastating effects on the recruitment of Interventional radiologists and retaining the ideal of 24/7 Interventional radiology services nationally.
Please go the the naviagation panel on the left and select Women in IR media to view Professor Anna-Marie Belli's talk form the BSIR on the IR Gender Gap for those who missed it. It gives us an insight into some of the reasons we have such low numbers of interventional women. Certainly, some of the facts and figures are stark reading.
The trend in the predominance of women in medicine has been occurring since the 1990s. In 2004 Professor Carol Black, the then president of the Royal College of Physicians, was quoted in the Telegraph saying 'Having too many women doctors will cause the medical profession to loss its power and influence.' She also said 'We have to do things differently'. At that time, the BMA acknowledged and agreed with Professor Black 'that there is an under-representation of women at the most senior levels of medicine and medico-politics'.
In the 2017 ESR-CIRSE joint survey almost half of female trainees felt disadvantaged or discriminated against. 60 % believe there are barriers preventing more women entering the speciality. The most prevalent was the 'male dominated environment' or 'male network', 80 %. 66.7% thought that the unfriendly working environment and long hours were a problem. 20 % that part time working was not possible. 40 % of female radiologists work part time.
The Royal College of Physicians 2007 said that women on average prefer more people orientated planned specialities such as GP, paediatrics, psychiatry, public health as opposed to emergency medicine, anaesthetics, surgery. Radiology is counted as planned but more technical. Where does IR come in? Are we a surgical speciality or are we a radiological speciality? People orientated but technical. This opens a can of worms.
We would be very interested in our members views.
Dr Hilary White, January 2018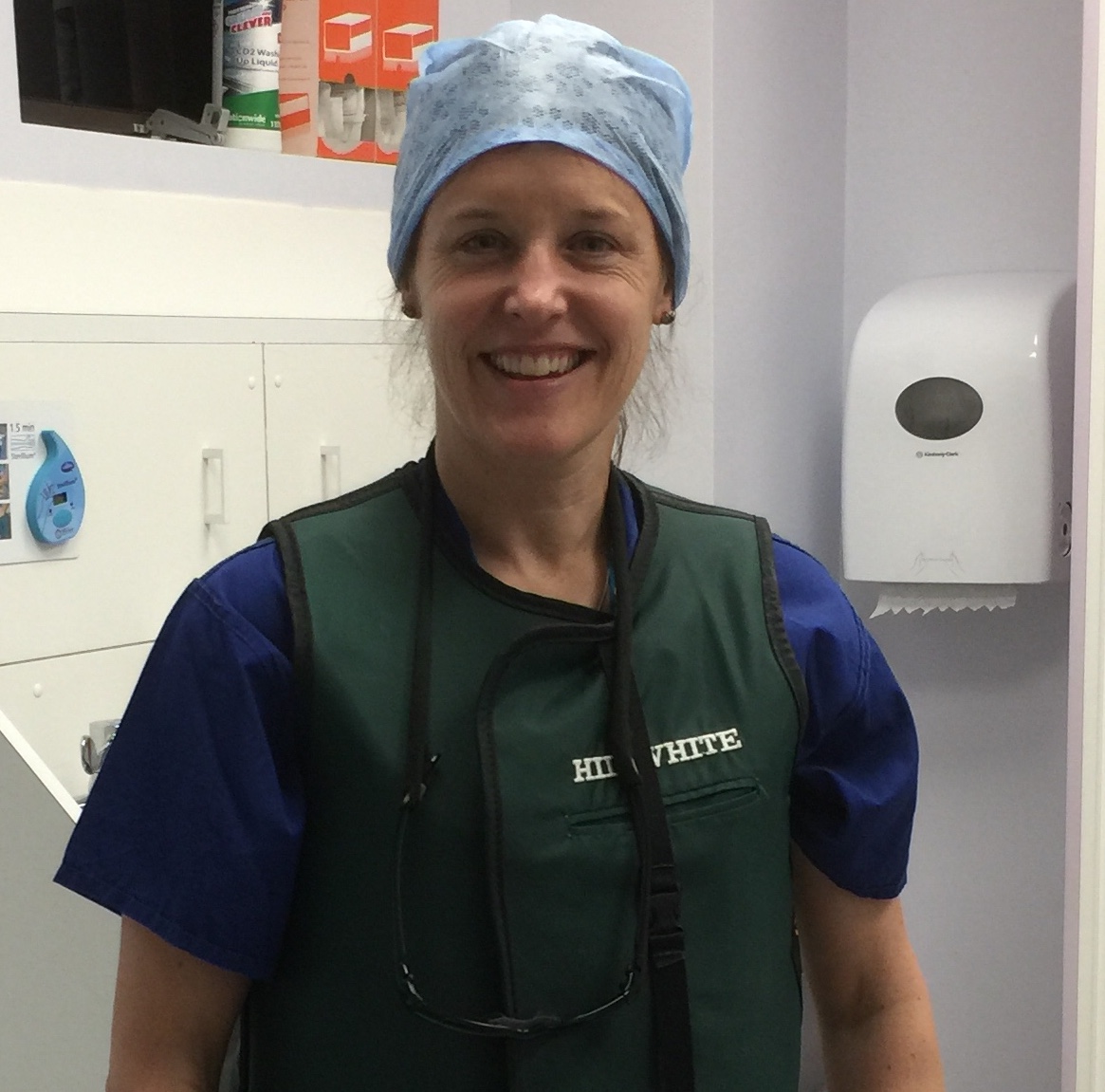 ---
RCR Leading Ladies
To celebrate International Women's Day, the RCR's top female team (including our president & vice presidents) have shared their experiences of becoming radiologists & clinical oncologists & encouraged the next generation of female specialists: bit.ly/2Fm7Wco #IWD2018
---
IR Part Time
IR Careers: Part Timer? Aka Chasing the Unicorn
Tim Ward
Traditionally IR in a DGH has been a part of a general radiology post i.e. a subspecialisation. This is no longer viable in my opinion. Nationally we are 44% down. 735 to provide 24/7 vs 414 according to RCR figures. We are a rare and valuable commodity. Recruitment at many hospitals is impossible and as on call rotas become more frequent to fill the gaps there is a diminishing appeal to the small numbers of new trainees looking for consultant posts. We cannot afford to waste our skills and training sat in offices reporting plain film when there are patients failing to receive the optimum minimally invasive treatments at our workplace or in a neighbouring trust. We should be pedalled as gold dust to provide for our neighbours and mean while acute and critical work should be centralised to fewer units with all complex IR and out of hours services in those Trusts.
A recent survey due to be published, conducted in the Severn deanery catchment, examined the reasoning behind trainees decisions not to pursue a career in IR. My anecdotal access to this information pre-publication provides a lot of insight. Although around 90% enjoyed practical procedures and the patient contact a career in IR is seen as the poor cousin to cross-sectional imaging in terms of work / life balance with only 11% deeming it acceptable as a career. Long, unpredictable days; emergency work load; on call (its presence, intensity and frequency), to name the headliners. In contrast a cross-sectional career is seen as far more compatible with a family life and the ability to leave work at a predictable time.
So are all IR jobs 13PA, split site 1:3 on call from Hell or is that the magical sound of hooves?
Can IR provide a work life balance?
Yes.
The traditional DGH model of an IR has a split of cross-sectional, IR and MDT work fringed with SPA. 2-3 PAs per week of IR is probably average. There is plenty of potential to drop work not relevant to the practice of IR in the pursuit of part-time status and thus have no impact on maintenance or development of practical skills, career progression and the ability to contribute meaningfully to an IR on-call rota. If anything, I do more IR sessions on an 8 PA contract than I used to do on 11 PAs due to the increase in workload as services have developed and other sites have come within our jurisdiction. I would argue that as a rare resource, (ref RCR workforce consensus), an IRist could, even should, justifiably be deployed across several sites and cover exclusively procedural work or IR related imaging such as CT or MR angiography. Essentially based at the "hub" and deployed to the "spokes" with all out of hours work for the region undertaken at the hub to reduce the frequency of the on call.
Unfortunately the on call will never go away completely and it will never match the ultra-low frequency cross-sectional rotas seen in large units. What we can do is manage the intensity by agreeing a few ground rules with the establishment. We insist on Consultant to consultant referrals. We don't undertake semi-elective work where there is no clinical urgency. We do not adhere to the "do everything" policy in the pursuit of clinical influence and power. The spectre of "middle of the night" IR placed naso-gastric tubes or i.v. cannulas demanded by a universally de-skilled cohort of
clinicians is held fully at arm's length. "Build it and they will come" is all very well and good but can you staff this burgeoning structure? Pragmatism prevails.
Can I train in IR part time?
Of course you can...but it takes longer! My caveat to that would be to consider taking a deep breath and plunging into the Fellowship or year 6 full time, 12-18 months, to build up a momentum and body of experience to carry through to Consultancy.
Can I really practice IR as a Consultant part time?
I am a part time Interventional Radiologist. I work in the hub unit of a regional vascular service in the South West of England. I am the clinical service lead for IR. I am not, nor have I ever been in this era of gender fluidity, a woman.
I ride the Unicorn!
I doubt this makes me unique but I suspect I am a rare beast. Why?
Gender bias? If I were a woman with a family would my choice to go part time have appeared far more acceptable, perhaps a given.
Guilt? Work ethic? Peer pressure? Disapproval of the "Conservative Old Guard"?
My reasons? My wife is a surgeon. Her work diary tells us she works an average of 16PAs a week, (although only paid 11); we have 2 young children; it is nigh impossible for her to go part time in her current role and even dropping a PA is steeply challenged by colleague resource to take up that slack. Beyond that is the grinding surgical process that demands relentless clinic/ theatre list/ ward round/ follow up clinic/ on call surge in demand/ 2 week cancer waits etc. all on a rolling continuum through any given week. This does not sit comfortably in a part time framework. She loves her vocation, (thankfully). It was far easier for me to step into the evolving parental void.
There are plenty of medical partnerships that work on 2 full time contracts. There are plenty of children who seem well adjusted brought up with Nannies, Grandparents or other third party childcare. There are also plenty that are not....it's a choice...it's personal.
Are there any other justifications than childcare for adopting a part time role? Personally I think yes. I also run a small holding, a holiday let and massage my male mid-life ego crisis by entering increasingly ridiculous sporting challenges. My mental health took a knock whilst a full-time consultant and not only did that need healing but there was a recognition that the combination of events at that point in life, (2 full time medics, 2 full-on children, a smidge of private practice, a separate business and smallholding), was totally anaerobic and the bailiffs of oxygen were calling in the debt.
There are so many other worthy reasons for adopting a part time approach that are oft frowned upon by the old conservative establishment. The opportunity to pursue another goal in life can onlyenrich the contribution to the medical component. Sport, music, art, a second business, voluntary work, ....
---
Prof A M Belli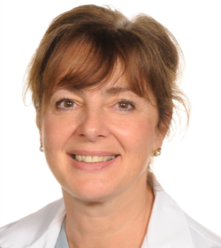 ---
'Women in medicine: a celebration'
For those of you who are interested, it is the last week of 'Women in medicine: a celebration'. This is a free exhibition specially commissioned photographic portraits honouring contemporary and historical women in medicine. It showcases a number of today's leading female clinicians, pictured with the women from the history of medicine who have inspired them.
Even if you don't have the time to visit, it is a really interesting read found on the Royal College of Physicians of London's website:https://www.rcplondon.ac.uk/events/women-medicine-celebration.
---
Perceptions and Misconceptions of IR Gender Gap
Prof Tze Min Wah presented this at CIRSE, September 2017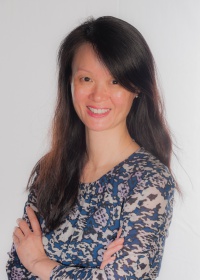 ---
Women Can Lead the Way for the Future of Interventional Radiology
Women Can Lead the Way for the Future of Interventional Radiology
An overview of the role women do and should play in the growth of interventional radiology.
It is projected that women will make up over half of all #NHS doctors within the next year. They are greatly underrepresented in #IRad, with a shortfall of 222 consultants. We must do more! Read more here https://tinyurl.com/yb7prr6g
---
The Female Threat
The Female Threat
Anna Maria Belli, Meridith Englander
http://link.springer.com/article/10.1007/s00270-018-1915-2
It has only been 100 years or less since women earned the right to vote throughout Europe and in the USA. Since that time, women have entered the workforce and joined the professions. Whereas once they were barred from professional medical practice, the percentage of medical school graduates that were women rose from approximately 10% in the 1960s to over 50% in the early part of this century. The number of women physicians is also increasing. This past year, for the first time ever, the province of Quebec [1] reported more female physicians in practice than male. This changing demographic has implications for medical practice as women are needed in all the specialties to ensure equitable availability of services for patients.
According to the 2016 UK Radiology workforce census, 35% of consultant radiologists and 39% of trainees are female, but only 10% of the current consultant IR body is female. At both CIRSE and SIR, only 12% of full members are women. Although precise figures vary between countries and continents, this phenomenon is repeated globally. Interventional Radiology (IR) is under threat, not just by competing specialties, but by its apparent lack of attraction to women. Unless IR is able to reverse this and attract more women, it will be missing out on some of the most talented medical graduates and may have trouble filling all the jobs. In the UK, there is already a crisis of not enough interventional radiologists to meet the need.
In 2009, the Royal College of Physicians of the UK published research into the implications of the rapidly increasing share of female doctors on the medical profession [2]. The two major findings from this report were that women doctors had a far greater preference for flexible working arrangements with scheduled work hours and they preferred specialties offering greater patient interaction. There are many aspects of IR which should appeal to women. It offers patient interaction and longitudinal care and the opportunity to make a real difference to patients' lives using innovative, minimally invasive procedures. It is constantly progressing and evolving and consequently, never boring. IR is inclusive of almost every body system, and there is the opportunity to develop a subspecialty interest in areas including interventional oncology, vascular disease, women's health, neurovascular and paediatrics, to name but a few.
So why aren't women flocking to IR?
Assuming they learn about IR in medical school (and that is an issue in itself; Lee and Lee [3]), the fact that radiation is involved is a big deterrent. This is despite the fact that nowadays occupational radiation exposure to IRs is similar to the natural background dose and most female IRs who continue to work through their pregnancy have foetal radiation doses well below recommended guidelines (Dauer et al. [4], Ghatan et al. [5]). Medical graduates choosing their career need to know these facts, but some of those practising IR inadvertently perpetuate misinformation by excluding or discouraging women who are pregnant from performing fluoroscopically guided interventions. This gives the message that occupational radiation exposure is dangerous. The result is that women's training is derailed and the pregnant woman is perceived as a burden to her IR colleagues who have to cover the work and on-call responsibilities. Nobody would argue that it is a woman's choice to avoid radiation exposure during pregnancy, but it should be made clear that this is a choice with two valid alternatives.
Some will prefer to select a specialty offering a different work–life balance, with less emergency work. This is true for both genders and applies to many specialties. There is no doubt that women will and can work hard and long, just look at the number of female obstetricians. Perhaps most of IR has not applied itself to imagining flexible work schedules which allow staff to have more predictable working hours (Deipolyi et al. [6]). This may be a consequence of insufficient numbers of IRs to allow flexibility. Or perhaps, there is no perceived need for change by a currently male-dominated specialty.
The lack of female role models is also a problem. If women do not see other women flourishing in a specialty, they are likely to think it is an unsuitable career choice for them. After all, if it were a great field for women, wouldn't there be more women? It is imperative that female IRs show themselves and speak up by taking leadership roles in their departments and at the society level. It is also incumbent on our male colleagues to act as allies for women. We need to work together to assure that women in IR are given the same opportunities to succeed as men.
These two authors have had stimulating and satisfying careers in IR, have achieved international recognition, received great support from male and female colleagues alike and have enjoyed successful family lives. We are not exceptional but dedicated to the specialty that we love and to the patients that we treat. And, we are not alone.
Many IR societies throughout the world are awakening to the threat that attracting insufficient numbers of women to IR poses and are encouraging women to get involved. We owe it to our patients that this specialty should continue to thrive and innovate. That can only be done by continuing to inspire and attract the brightest graduates who are increasingly women. The workforce needs to reflect the population, allowing patients' choice not only in how they are treated, but also by whom they are treated.
If we fail in this, IR will fail too. If we succeed, then we will have a well-balanced, intelligent and expanding workforce with a successful future.
---
The Interventional Radiology (IR) Gender Gap