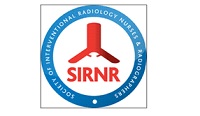 The Society of Interventional Radiology Nurses and Radiographers (SIRNR) is a society established to represent our discipline and promote excellence and education in our field.
Our Society aims to:
Discount education programmes for SIRNR members,
Share good practice,
Provide exemplar policies, standard operating procedures, working practices and competency frameworks,
Hold an annual meeting and talks in association with BSIR, with content relevant to radiographers and nurses,
Hold social and networking events,
Push to be recognised as a speciality and enable people to understand interventional radiology as a discipline,
Provide internet discussion sites and message boards on the British Society of Interventional Radiology Web Site.
To become a SIRNR member use the on line registration here .
Visit our Linkedin page here

Visit our Twitter page here https://twitter.com/SIRNRchat
Visit our Facebook page here https://www.facebook.com/sirnr.sirnr
SIRNR Committee 2021
The committee comprises of:
Chair - Lauren Sweeney
Educational Lead - Kayleigh Hackett
Educational Lead - Marie Nixon
Committee Member - Amanda Yang
Committee Member - Rachel Butcher
Committee Member - Jasmine Morbey
View out Terms of Reference document at the end of this page
For further information on SIRNR Membership, please contact sirnr@bsir.org
---