SIRNR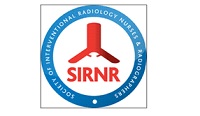 The Society of Interventional Radiology Nurses and Radiographers (SIRNR) is a society established to represent our discipline and promote excellence and education in our field.
Our Society aims to:
Discount education programmes for SIRNR members,
Share good practice,
Provide exemplar policies, standard operating procedures, working practices and competency frameworks,
Hold an annual meeting and talks in association with BSIR, with content relevant to radiographers and nurses,
Hold social and networking events,
Push to be recognised as a speciality and enable people to understand interventional radiology as a discipline,
Provide internet discussion sites and message boards on the British Society of Interventional Radiology Web Site.
To become a SIRNR member use the on line registration here .
Visit our Linkedin page here

Visit our Twitter page here https://twitter.com/SIRNRchat
Visit our Facebook page here https://www.facebook.com/sirnr.sirnr
SIRNR Committee 2017
To all SIRNR members past and present, we have now elected a new SIRNR committee.
The committee comprises of:
Kelly Harris Chair
Kayleigh Hackett Educational Lead
Marie Nixon Educational Lead
Katherine Forsyth Committee member
Mary Donnolley Past Chair
I will be standing down as Chair but will help the new committee establish itself for the next few months in the role of Past Chair.
BSIR would like to ensure that all nurses and radiographers working in IR are fully informed of the work of the SIRNR committee and need to compile an accurate contact list of members or people who wish to be members. To this end could you all contact Julie Ellison at BSIR admin@bsir.org to confirm you still wish to be a SIRNR member and provide an email address you wish to be made available to SIRNR and BSIR by Friday 29th July.
Please be aware that some emails are often rejected due to firewalls on Trust IT systems so if you are not contacted please let BSIR office know and arrange an alternative email.
Many thanks with your support to me as Chair over the years. I have always found the role extremely interesting, fantastic for networking and meeting you all at the annual conference an absolute pleasure!
Please continue to support SIRNR in having an active voice within BSIR.
Mary Donnelly (Past Chair) SIRNR
View out Terms of Reference document at the end of this page
For further information on SIRNR Membership, please contact sirnr@bsir.org
---